About CAC
---
Chalmers Aerospace Club is the place to be for every Chalmers student interested in space! But we also invite people who do not study at Chalmers. Come and meet like minded space enthusiasts.
We arrange enlightening talks from brilliant scientists and space engineers from the academic world as well as the industry. Apart from lectures we also arrange trips to various companies and research facilities i.e. Ruag Space, Onsala Space Observatory and ESA Space center. Another thing we do is arranging parties and dinners with space theme. Our yearly Christmas dinner with star gazing at Slottsskogen observatory is very popular.
We are also a sci-fi society of sorts as we always show a space movie or documentary after the talks we arrange. Then we provide snacks and our special grilled space sandwiches for a low cost.
Our membership fee is 40 SEK and allows you to join the talks for free and trips for a sponsored price. You solve membership when you join one of our activities or talks (make sure to bring cash).
Upcoming activities will be posted here and at our Facebook page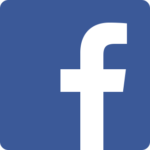 Do you have any questions, feel free to contact us at
info@rymden.net
or go to  the Frequently Asked Questions page!